Here at Park Street Dental Practice, we offer both NHS and Private Dentistry. If you have any exemptions from NHS dental charges then it is very important that you present this information when you come for your appointment.
We also offer a variety of private dental treatments. You can still have private dental treatment even if you are a NHS patient.
There are numerous ways you can pay for your private dental treatment. You can choose to pay on a fee per item basis: which means just paying for what treatment you have done. You can also choose to join one of our Denplan schemes which allow you to budget the cost of your dental care on a monthly by month basis. There are a number of these plans and you can choose which of them best fits your circumstances.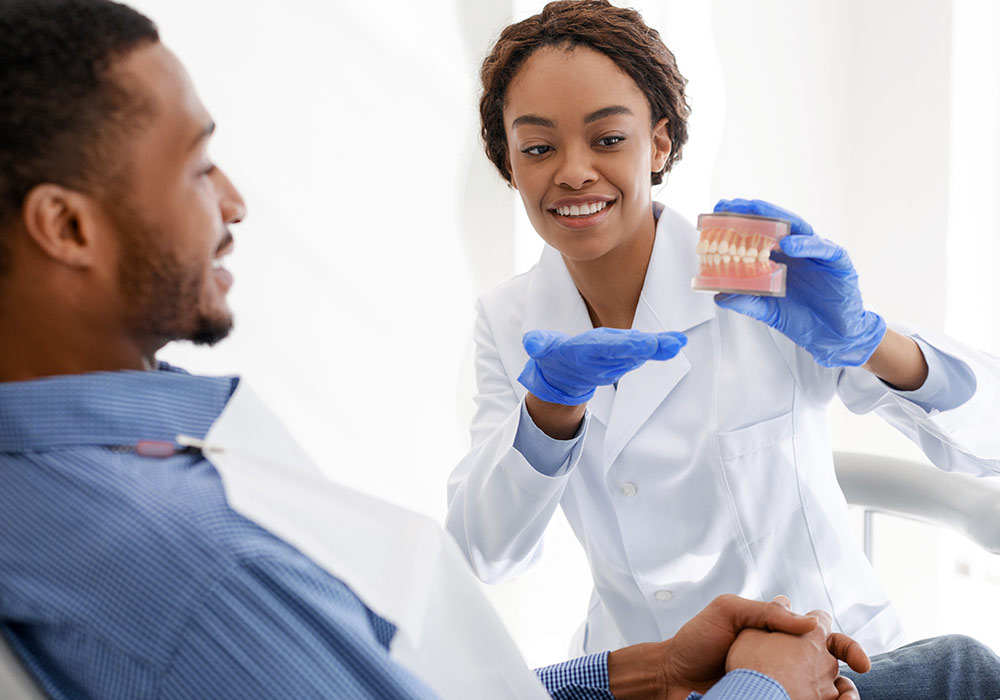 New Patient Examination
Adult – £50.00
Child – £30.00
Recall Examination
Adult – £36.00
Child – £11.00
Same-Day Emergency Visit – £95.00
Facial Aesthetics
Consultation – £50
(taken off the final treatment fee should you proceed with treatment)
Procedures – from £149
​Prevention
X – Ray (per film) – £10
Fissure Sealants – £10.00
Fluoride Varnish Application – £5.00
Treatment for Grinding Habits
(including fabrication of Hard bite guard) – from £450
Periodontal
Scale and Polish – £40.00
2 Visit Scale and Polish – from £80
Periodontal (gum) treatment per quadrant – from £80.00
Restorative
Amalgam (metal) Fillings – from £64
Composite/ white Fillings
(fee based on time required and size of restoration due to the nature of white filling) – from £75 for each 30 min session
Glass Ionomer – from £55.00
Root Canal Treatment- from £115.00 per canal
Dentures
Acrylic Partial – from £250.00
Full Denture (per arch) – from £440.00
Chrome Denture from – £650.00
Valplast (flexible) – from £550.00
Extractions
Simple extraction from – from £72.00
Surgical extraction – from £138.00
Gingivectomey – from £68.00
Treatment of dry socket – from £27.00
Crown and Bridge
Full gold crown from – £600.00
Metal ceramic (white) crown – from £375.00
Emax / lava (all ceramic) crown/inlay – from £450.00
Composite Inlay – from £350.00
Porcelain Veneer from – £450.00
Composite Veneer from – £300.00
Other Items
Tooth Whitening (tray system) – £300.00
Bleaching Tray – £80.00
Soft Bite Guard – £80.00
Sports Guard – £80.00
Quick Straight Teeth (short term orthodontics) – from £1650.00
Emergency dental treatment – £22.70
This covers emergency care in a primary care NHS dental practice such as pain relief or a temporary filling.
Band 1 course of treatment – £23.80
This covers an examination, diagnosis (including X-rays), advice on how to prevent future problems, a scale and polish if clinically needed, and preventative care such as the application of fluoride varnish or fissure sealant if appropriate.
Band 2 course of treatment – £65.20
This covers everything listed in Band 1 above, plus any further treatment such as fillings, root canal work or removal of teeth but not more complex items covered by Band 3.
Band 3 course of treatment – £282.80
This covers everything listed in Bands 1 and 2 above, plus crowns, dentures, bridges and other laboratory work.
Any treatment that your dentist believes is clinically necessary to achieve and maintain good oral health should be available on the NHS.
You will not be charged for individual items within an NHS course of treatment. A course of treatment is completed when the treatment listed in your treatment plan has been provided in full.
Be aware that being repeatedly late for your treatment sessions or failure to attend appointments may result in the early termination of the course of treatment.
If you have completed one course of treatment but you need another treatment, you do not have to pay again if:
you need more treatment within the same or a lower charge band (such as another filling) within two months of completing a course of treatment
you need repair work or a replacement for certain types of restoration within a year of the original work being done. You should return to the same dentist. Please note certain conditions apply, which your dentist should discuss with you